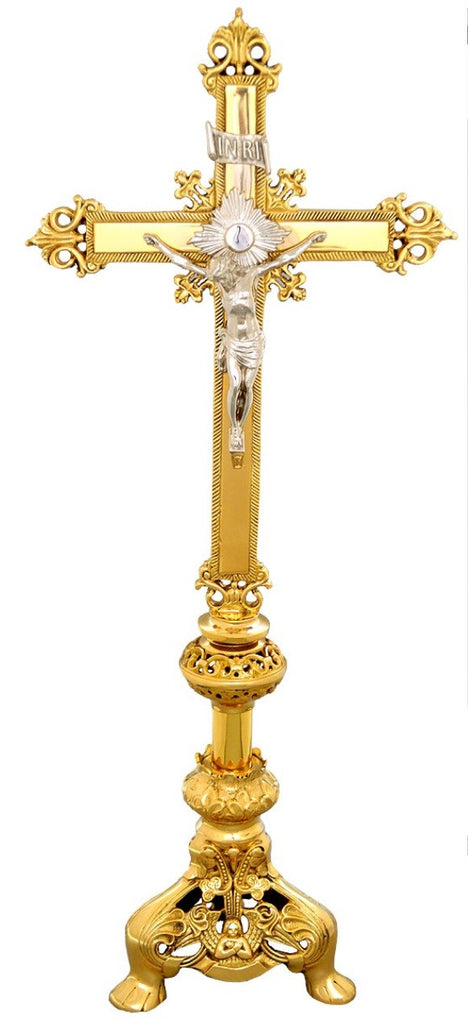 Crucifix with Angel design base
Large Crucifix with Base matching the 2241CAN Altar Candlestick. This beautiful crucifix comes standard on the ANGEL base, but can be changed to match any Altar Candlestick Holder base to complete the set. It comes as high polished solid brass, lacquered. It is suited on both a high altar and larger table altars.

Images are computer designed because the crucifix is still in production, with an expected delivery of the first order mid-March.